Prairie Glass News and Events
First Friday Art Walk June 1st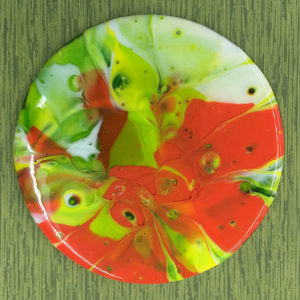 Come see us Downtown at Prairie Glass Studio. We will be giving tours of the studio, glass cutting demonstrations and having an Ornament Contest. Give us your best design. We'll create the top pick and of course the winner will receive the completed fused glass keepsake. We know Christmas is 6 months away, but we're in the creative stages. Join in the fun. Fa-la–la-la-la.
We are proud to partner with United Way of Greater Topeka for a fundraiser to benefit community change.
Stop in Prairie Glass anytime on First Friday- June 1st, and Kymm will donate 50% of all proceeds that day to benefit United Way. Don't miss First Friday events in the evening- it will be a great night to explore downtown and enjoy all of the fantastic artwork on display.
Monday - Friday: 10 a.m. – 4:00 p.m.
Saturday: 10 a.m. – 2:00 p.m.
Sunday: Closed
Evenings by Appointment
Site Designed and Developed by