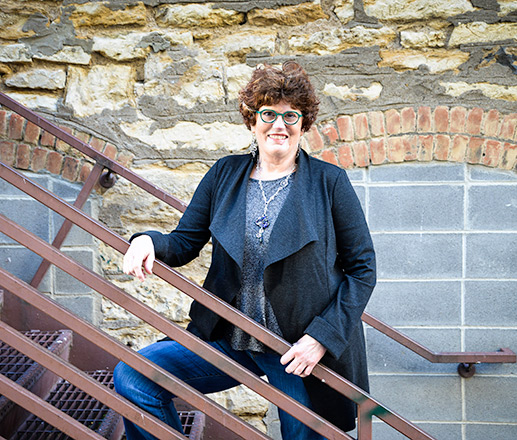 Kymm is the artistic energy of Prairie Glass Studio. She attended Washburn University where she fell in love with her chosen medium – fused glass. Shortly after graduating, Kymm began sharing her love of fused glass with young, aspiring artists during summer camps. The youngsters passed their enthusiasm to their parents and Prairie Glass Studio was born! Kymm conducts classes at the studio and occasionally teaches at Washburn University, always challenging her students to push the boundaries of their own creativity.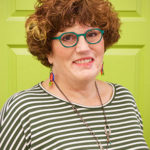 More About Kymm
California-raised, Kansas-based
Kymm has been an artist her entire life. And while it's tempting to look at her training in graphic design at Pasadena Art Center as her initial credential for entering the art world, she recognizes that a combination of education and hard work enabled her to establish Prairie Glass Studio.
After moving from California to Kansas to raise a family, Kymm returned to her artistic roots. She attended Washburn University and graduated in 2000 with a Bachelor's degree in Fine Arts. At Washburn Kymm discovered the medium of fused glass. After graduating she began teaching young people how to create fused glass art during summer "camps" at her home. When parents came to pick up their children, they saw the beautiful creations and asked to learn to make their own pieces. That was the beginning of Prairie Glass Studio, situated in Kymm's home for its first 10 years and located in downtown Topeka since 2012.
Here are just a few of the many visually inspiring and colorful pieces that Kymm has selected as her favorite and most memorable art.
Click the thumbnail to view larger version.
I treasure people's uniqueness like colors and shapes of glass knowing that each enhances the beauty of our community. I am paying forward from my heart the nurturing I received and that enabled me to open Prairie Glass Studio in 2002 and move downtown ten years later.
Monday - Friday: 10 a.m. – 4:00 p.m.
Saturday: 10 a.m. – 2:00 p.m.
Sunday: Closed
Evenings by Appointment
Site Designed and Developed by